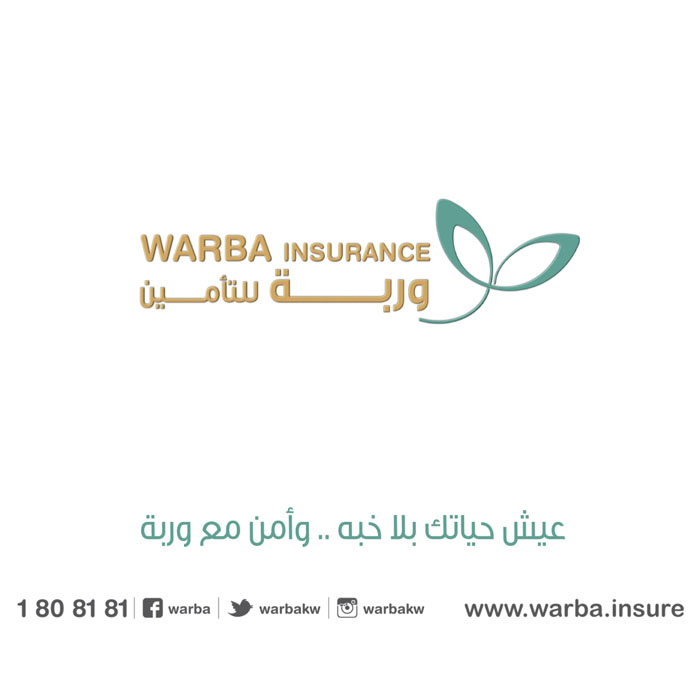 Warba Insurance Company launched its Online services on its website warba.insure where customers are able of purchasing or renewing insurance policies for travel and life insurance documents against third parties for cars and maritime as well as to register their claims directly over the site to be completed more quickly without going to one of the branches of the company.
The services were launched to focus on meeting customer needs and provide an easy to use and integrated services. Warba Insurance Company was keen to integrates the latest technology in the site to provide Safe Browsing system, and also the optimal design in the presentation of information to facilitate the process of matching and provide all information with full transparency
This step comes as part of a series of services that have previously been promoted to be launched by the company to speed up customer service, especially services that can be completed electronically and which does not require the customer to go to the branch there if not the need for it. These services also include tracking the evolution of the client's needs and meet them automatically thanks to customer service system developer.
Said Assistant Chief Executive Officer of information and creativity and social networking technology, Mr. / Abdul Raouf Abdel-Wahab Al-Wazzan: "This move is one of the additions we've made to bring about a radical change in the standard model and customer service. There is no doubt that customer needs have changed today, as searching for information readily available services and do not take a lot of their time and the course of their day crashes. In the end, we are here to serve them and give them peace of mind and full safety in any aspect of their lives, according to their daily needs. "
Warba Insurance Company site, which was designed and developed to focus on the customer, as shown in a modern and easy to navigate for all customer segments, especially the youth. As it was designed modern responsive design technology that makes the site adapts to any device that is used to browse the site such as mobile phones by Android and iPhone, as well as tablets and computers all. The website includes information about the company, such as the Department of ongoing relationships that corresponds to the best corporate governance practices, as well as the latest news department and information on the branches of the company, which enables customers to find the nearest branch to them thanks to Google map on the site.
The site is divided Warba new insurance into two parts, with the first section provides all the company information, services and products and the latest news and offers the company, while can new or existing customers to complete their transactions through private electronic services, the second section.