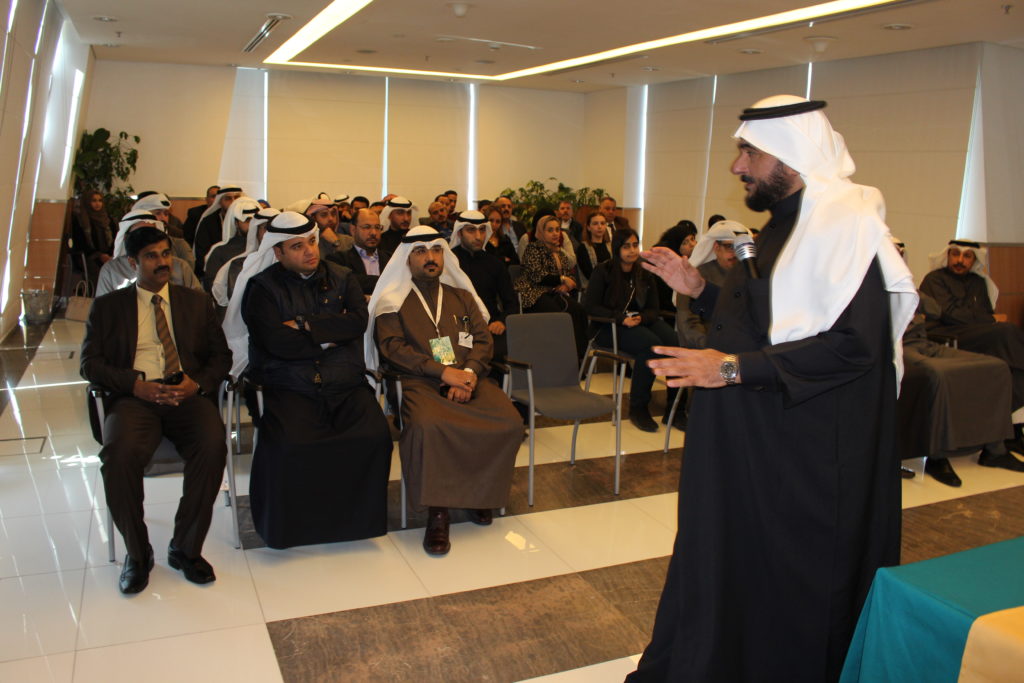 Warba launched the activities of the human resources week in 2016 organized by the Human Resources department at Warba Insurance headquarters.
Where HR objectives and achievements offered in 2016 and its plan in the future.
For his part, Executive Assistant to the President for the management of human resources and administrative dr. Said Dashti: Week of Human Resources is designed based on the vision and policy of the company and our belief in the role played by human resources management in the creation and development of the spirit of communication between the company's employees and motivate inspire the spirit of competition and the definition of employee rights and obligations through the creation of an attractive and safe working environment which helps to develop the capacity process them.
The events began the first day of submission of the achievements of Human Resources department for the year 2016, followed by a lecture on self- confidence delivered by Dr. Tariq AL-Habib, which received a very large turnout from all the staff, followed by the PlayStation competition and the withdrawal of the daily lottery and awards to employees.
The activities of the human resources week continue until 22/12/2016 hold a number of seminars, lectures and various activities at the headquarters of Warba Insurance Company, which have been carefully selected to return the maximum benefit of the company's employees.